In collaboration with Dr. Muriel Thoby-Brisson (Université de Bordeaux,
Institut de Neurosciences Cognitives et Intégratives d'Aquitaine, 
CNRS),  and thanks to
Fondation Air Liquide
,
Association Française du syndrome d'Ondine
and start-up company
ATMOSR
, team NeoPhen published in the prestigious "Blue Journal" (
American Journal of Respiratory and Critical Care Medicine)
a study
[1]
showing that, in newborn mice, Phox2b27Ala/+ mutation predisposed pups not only to hypoventilation and central apneas, but also to obstructive and mixed apneas, likely because of hypoglossal dysgenesis. These results thus demand attention toward obstructive events in infants with CCHS. A study highlighted in Inserm magazine n°56 March 2023.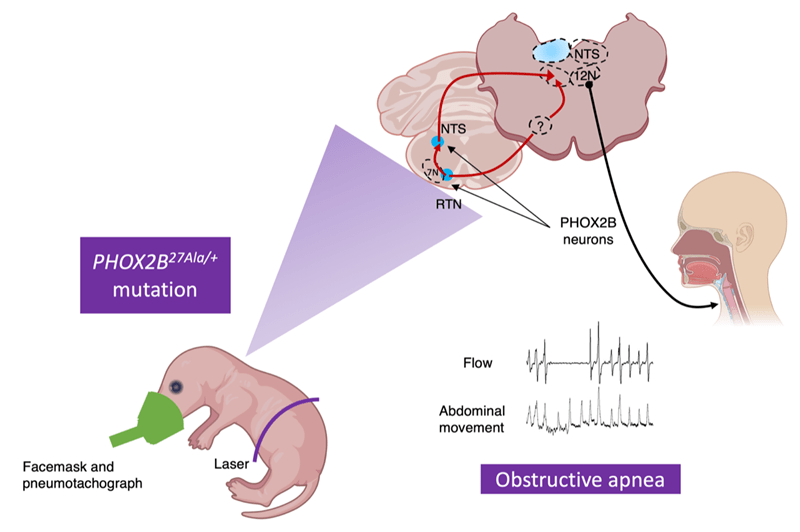 Putative pathophysiology of obstructive apneas in Ondine syndrome
Monosynaptic or polysynaptic projections of Phox2b neurons from the NTS or RTN to the 12N may be required for upper airway permeabilitý during sleep. 7N = facial nucleus; 12N = hypoglossal nucleus; AP = area postrema; NTS = nucleus of the tractus solitarius: RTN = retro-trapezoid nucleus. Adapted from Amorim et al. AJRCCM 2021.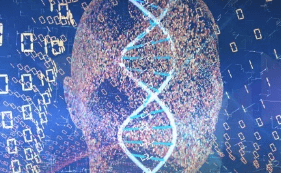 The Integrative Genomics in Neurodevelopment group is seeking a highly motivated post-doctoral researcher. Check out the opportunity here: Post-doc researcher position in Computational Biology